5 ways for SMEs to adapt business for post-COVID-19
As SME business owners, when you continue to adapt to the "new normal" way of life for post-COVID-19 lockdown, you're undoubtedly focusing on getting your business back on track and up to speed as quickly as possible.
Meanwhile, it's worth bearing in mind that reopening is not merely a return to normal. There will probably be an extended period of uncertainty.1 And this period will be marked by fundamental changes in economic activity, ways of business operation, changing cultural norms, societal values, and behaviours.1 To reopen and overcome this period of uncertainty, your business will need to reinvent and adapt.1
Here are some ways you can reinvent your business to take on the new world.

1. Rethink the workspace
The advent of social distancing and the rise in working from home means the old construct of a workplace may no longer be relevant in the future. You should relook into your physical space and reframe needs.1
Create a safe environment that is also a comfortable and stress-managed one.1

Limit physical contact and enable more flexible use of space like potentially introducing shift hours operations.1

Segment key workers who must be physically present on the frontlines from those who can work remotely.1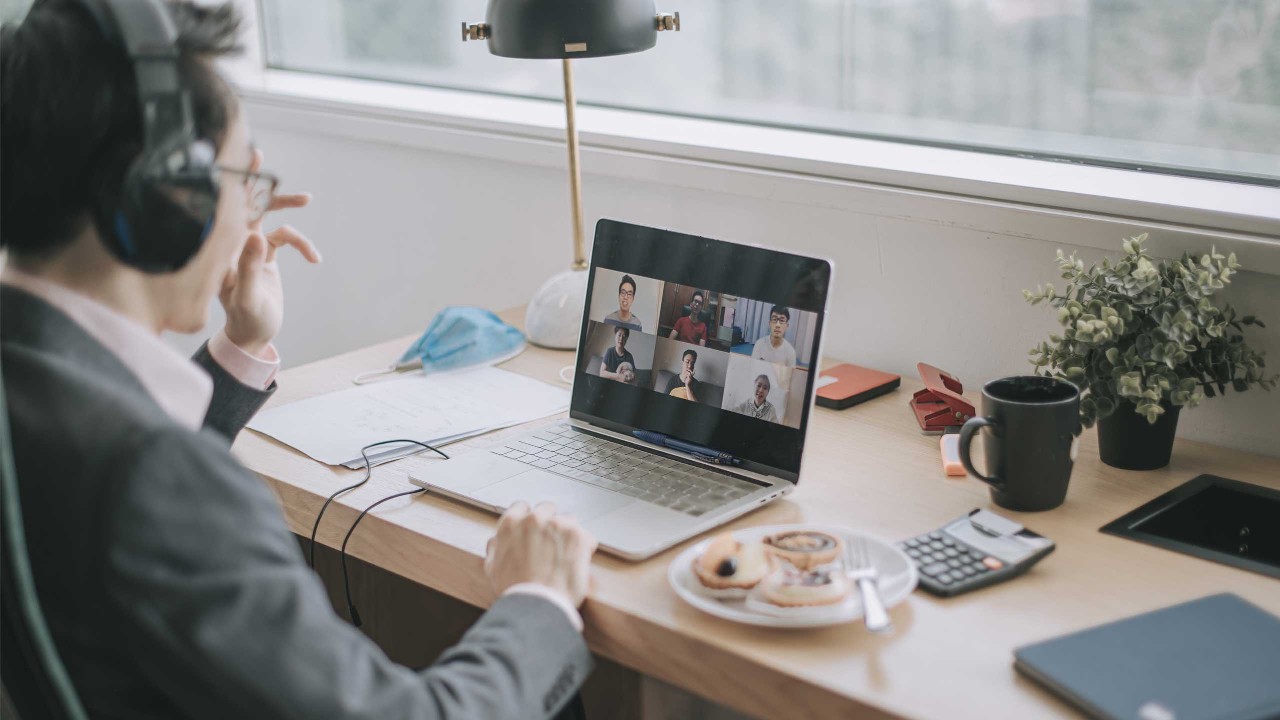 2. Embrace digital work culture
A survey from Accenture indicates that half of workers who never worked from home now plan to do so more frequently in the future.1 Redesign work so that it can be completed more effectively from home.1 Train your leaders to manage hybrid virtual and physical teams, and extend technology support.1
To encourage businesses to support work-from-home arrangements, the government is offering tax deductions from employers who implement flexible work arrangements (FWAs) or undertake enhancements of existing FWAs under the Flexible Work Arrangement Incentives. It's a part of the PENJANA Short-Term Economic Recovery Plan announced on 5 June 2020.2 You can check here for more details.
3. Rebuild in phases
You may have a long list of things you need or want to do to steer your business towards recovery, but doing everything at once may not be realistic.3 Instead, plan for a phased return that responds to unforeseen events and setbacks.1 Take this opportunity to redesign processes and to establish an agile operating model that provides flexibility to rapidly pivot to a remote workforce in response to dynamic market conditions.1
Focus on areas that generate the most cash and the fastest profits to fuel the next stage of your return.1 But be careful not to allow your restart to get ahead of your ability to maintain secure systems and safe physical environment.1 Track your progress closely to see what's working and what's not, so you don't waste time on activities that aren't delivering solid results.3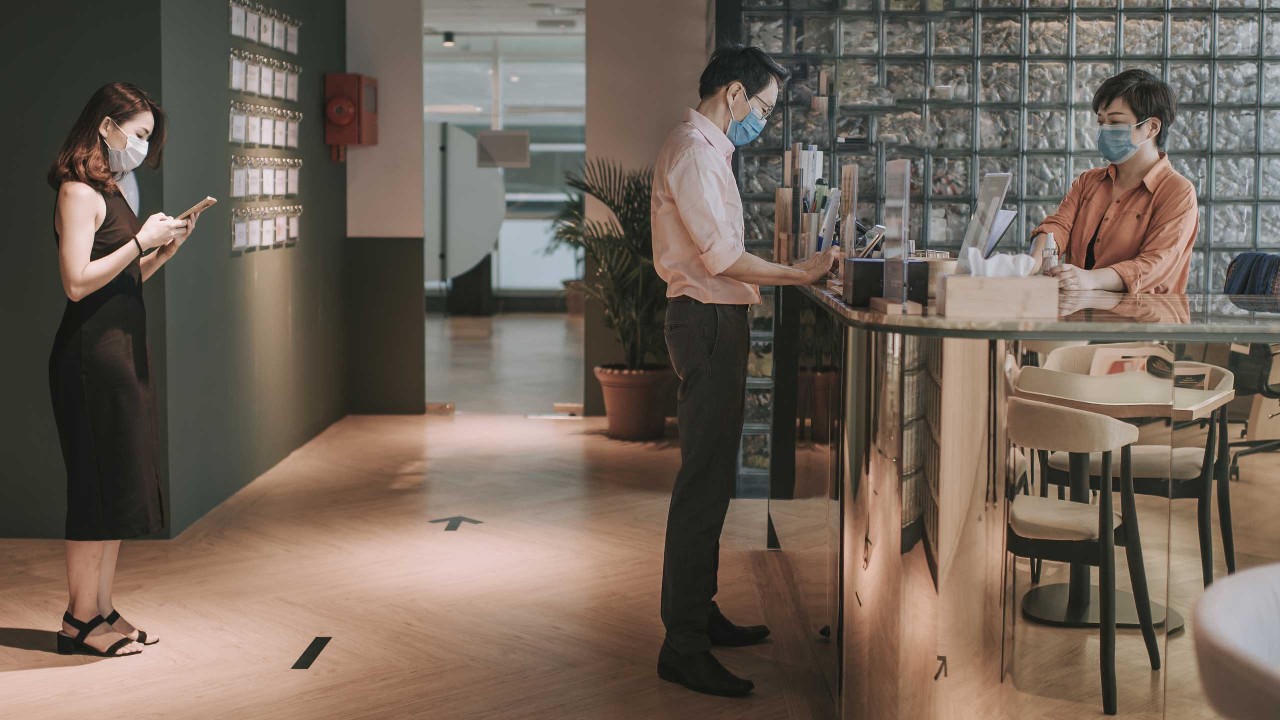 4. Get future ready
If you haven't been investing in technology and embracing it as part of your business operations, now is the perfect time to do it. There are many things you could do.
For example, use cloud to your advantage.1 Establish technology scalability with could-based solutions and embark on new ways within the cloud environment to drive innovation in the use of data and applications.1

Shift to a human-machine workforce by making transactional processes more digital, and focus on value-led, pro-active operations driven by data and analytics.1
Invest in artificial intelligence and other tools to manage customer interaction and to analyse customer behaviours.1
Most importantly, the government can help you with your technical and digital adoption. Through the PENJANA Short-Term Economic Recovery Plan, eligible SMEs can apply for grants and loans totalling RM700 million to digitalise operations and trade channels through three different programmes.2 You can check here for more details.

5. Be prepared for the next crisis
You may think the COVID-19 pandemic is an once-in-a-lifetime event, but you never know what's around the corner that could disrupt your business. Use what you have learnt during the current pandemic to prepare for the next crisis. It can help you insulate your business from future shocks.3 For example, you may want to build up liquid cash savings as a priority for your business because COVID-19 laid bare your weak cash flow position.3 You could focus on paying down debt and cutting non-essential spending to keep your budget tight.3 Or you may want to find ways to make your operations and staffing more efficient to cut operating costs.3
Prepare for a worst-case scenario and have a plan B can help improve your business' odds of surviving and hopefully thriving again during challenging times.3
No matter what you choose to adapt your business to flourish again, know that, we're here to support you with banking and financial solutions. You can speak to your Relationship Manager or call our contact centre at +603-8321 8888 for any enquires related to HSBC Fusion.

I'm an HSBC/HSBC Fusion customer
I'm an HSBC Amanah/HSBC Amanah Fusion customer
To learn more about government's tax deductions about flexible work arrangements (FWAs), please check:
To learn more about government's support for technical and digital adoption, please check:
Disclaimer:
This document is issued by HSBC Bank Malaysia Berhad 198401015221 (127776-V) ("we", "us" or "our"). The contents of this document are confidential and are intended for use by the customer whom this document is prepared for and addressed to the customer ("you" or "your") exclusively and may not be divulged without our prior and express consent. This document is provided to you solely for the purposes of enabling you and us to review how we and other members of the HSBC Group (collectively "HSBC") currently provide products and services to you and to discuss how HSBC can enhance and improve on the same. Any other use is prohibited unless you first request and obtain our written permission.
While reasonable care has been taken to ensure the accuracy of this document, HSBC does not make any representation or warranty (expressed or implied) of any nature including, without limitation, the adequacy, accuracy, currency, correctness or completeness of the information contained herein (whether the information is generated from or held within the HSBC system or is provided by third parties) and HSBC does not accept responsibility or liability for any errors or omissions. Any opinions in this document constitute the present view or judgment of HSBC and is subject to change without notice. This document is intended for reference and to facilitate discussion only and should not be relied upon by you for any purposes and shall not be capable of creating any contractual commitment on the part of HSBC. Any examples given are for purposes of illustration only.
To the extent permitted by law, HSBC shall not be liable for any damage, loss or liability (whether arising in contract, tort, including negligence, or otherwise) arising out of or in connection with your use of or reliance upon this document. The aforesaid exclusions apply to any damage which is direct, indirect, special, incidental or consequential or consists of loss of profits, business, goodwill, opportunity or data. All of the above exclusions apply even if you have advised HSBC of the possibility of the above types of damage, loss or liability.
All intellectual property rights (including, without limitation, copyright, database rights, design rights, patents and trademarks) in this document are owned by or licensed to HSBC unless otherwise stated. Without limiting the above, unless you first obtain written consent from HSBC, you may not copy, reproduce, duplicate, publish, modify, adapt, publish, broadcast, create derivative works of or in any way exploit all or any part of this document.