Stay ahead of your finances by discovering new and better ways to grow your portfolio with the new HSBC Malaysia Mobile Banking app feature: Wealth on Mobile, your one-stop wealth management platform.
Offering you a complete overview of your HSBC holdings, Wealth on Mobile allows you to conveniently manage your funds in real-time, access global market insights and easily make investments in unit trust funds with EZInvest.
To find out more about Wealth on Mobile, download the app and log on today*.
*Wealth Dashboard is also accessible via online banking.
A complete approach to wealth management

A single entry point to access your wealth portfolio. The simple-to-use interface lets you manage all of your HSBC investment holdings, including unit trusts, bonds, sukuk, structured investments and dual currency investments.

Invest easier and smarter

Grow your wealth at your pace anytime, anywhere with direct access to EZInvest on your mobile. Start from only RM500 and monthly contributions of RM100 with sales charges as low as 1%. Plus, access essential foreign exchange data and other wealth services information in one single tab.

Make well-informed decisions

See detailed breakdowns of your portfolio holdings, along with the latest market data

1

and global wealth insights to help you make better investment decisions.

You can view the value of your investment in base currency and your total investments with HSBC Malaysia in Ringgit all on one screen.
Get Started
Download or update your HSBC Malaysia Mobile Banking app to start investing today!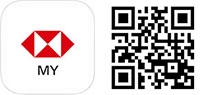 Don't have an HSBC Bank investment account?
New to HSBC?
Apply for an account in minutes.
New to investing with us?
Open an investment account now to begin.
Already an HSBC customer?
Log on to buy/sell unit trusts right away.
Invest with EZInvest today!
Download or update your HSBC Malaysia Mobile Banking app to start investing today.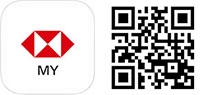 Wealth on Mobile demo
Watch the video to learn more about the key features of Wealth on Mobile.
Frequently asked questions
Unit Trust Data (including prices) - Morningstar Asia Limited
Unit Trust & Bonds/Sukuk Data (market updates) - Refinitiv
Bonds/Sukuk Data - Refinitiv
Insurance Data - Allianz Life Insurance Malaysia Berhad
Takaful Data - FWD Takaful Berhad
Wealth Insights - Refer to the Important Information for Customers or the Disclaimer section of the respective articles
Structured Investments Data (including indicative MTM values) - HSBC Bank Malaysia Berhad / HSBC Amanah Malaysia Berhad
2Rates used for conversion of foreign currencies to Malaysian Ringgit are indicative only and may differ from rates applied at time of any transactions. It does not take into account any actual foreign exchange transactions that occur during and after settlement.
This material has not been reviewed by the Securities Commission Malaysia (SC).