HSBC FX services
Log on to see your preferential rates
Exchange Rates in Units of Local Currency to 1 Unit of Foreign Currency
Last updated on: 04-10-2022

| Currency | Currency Name | TT Sell | TT Buy |
| --- | --- | --- | --- |
| USD | US Dollar | 4.7269 | 4.5671 |
| SGD | Singapore Dollar | 3.3048 | 3.1873 |
| NZD | New Zealand Dollar | 2.7199 | 2.5924 |
| GBP | Pound Sterling | 5.3551 | 5.1678 |
| EUR | The Euro | 4.6564 | 4.4738 |
| CAD | Canadian Dollar | 3.4691 | 3.3471 |
| BND | Brunei Dollar | 3.3174 | 3.1746 |
| AUD | Australian Dollar | 3.0874 | 2.9539 |
Last updated on: 04-10-2022

| | |
| --- | --- |
| Currency | USD |
| Currency Name | US Dollar |
| TT Sell | 4.7269 |
| TT Buy | 4.5671 |
| Currency | SGD |
| Currency Name | Singapore Dollar |
| TT Sell | 3.3048 |
| TT Buy | 3.1873 |
| Currency | NZD |
| Currency Name | New Zealand Dollar |
| TT Sell | 2.7199 |
| TT Buy | 2.5924 |
| Currency | GBP |
| Currency Name | Pound Sterling |
| TT Sell | 5.3551 |
| TT Buy | 5.1678 |
| Currency | EUR |
| Currency Name | The Euro |
| TT Sell | 4.6564 |
| TT Buy | 4.4738 |
| Currency | CAD |
| Currency Name | Canadian Dollar |
| TT Sell | 3.4691 |
| TT Buy | 3.3471 |
| Currency | BND |
| Currency Name | Brunei Dollar |
| TT Sell | 3.3174 |
| TT Buy | 3.1746 |
| Currency | AUD |
| Currency Name | Australian Dollar |
| TT Sell | 3.0874 |
| TT Buy | 2.9539 |
Exchange Rates in Units of Local Currency to 100 Units of Foreign Currency
Last updated on: 04-10-2022

| Currency | Currency Name | TT Sell | TT Buy |
| --- | --- | --- | --- |
| AED | UAE Dirham | 131.35 | 121.68 |
| CHF | Swiss Franc | 477.6 | 458.6 |
| CNY | Chinese Renminbi | 66.66 | 64.04 |
| DKK | Danish Kroner | 63.84 | 58.93 |
| HKD | Hong Kong Dollar | 60.85 | 57.55 |
| IDR | Indonesian Rupiah | 0.0315 | N/A |
| PHP | Philippine Peso | 8.18 | N/A |
| INR | Indian Rupee | 5.925 | N/A |
| JPY | Japanese Yen | 3.282 | 3.144 |
| LKR | Sri Lanka Rupee | 1.324 | N/A |
| NOK | Norwegian Kroner | 45.37 | 41.88 |
| SAR | Saudi Arabia Riyal | 127.81 | 119.38 |
| SEK | Swedish Kroner | 43.85 | 40.48 |
| THB | Thai Baht | 12.772 | 11.789 |
| ZAR | South African Rand | 27.07 | 24.98 |
Last updated on: 04-10-2022

| | |
| --- | --- |
| Currency | AED |
| Currency Name | UAE Dirham |
| TT Sell | 131.35 |
| TT Buy | 121.68 |
| Currency | CHF |
| Currency Name | Swiss Franc |
| TT Sell | 477.6 |
| TT Buy | 458.6 |
| Currency | CNY |
| Currency Name | Chinese Renminbi |
| TT Sell | 66.66 |
| TT Buy | 64.04 |
| Currency | DKK |
| Currency Name | Danish Kroner |
| TT Sell | 63.84 |
| TT Buy | 58.93 |
| Currency | HKD |
| Currency Name | Hong Kong Dollar |
| TT Sell | 60.85 |
| TT Buy | 57.55 |
| Currency | IDR |
| Currency Name | Indonesian Rupiah |
| TT Sell | 0.0315 |
| TT Buy | N/A |
| Currency | PHP |
| Currency Name | Philippine Peso |
| TT Sell | 8.18 |
| TT Buy | N/A |
| Currency | INR |
| Currency Name | Indian Rupee |
| TT Sell | 5.925 |
| TT Buy | N/A |
| Currency | JPY |
| Currency Name | Japanese Yen |
| TT Sell | 3.282 |
| TT Buy | 3.144 |
| Currency | LKR |
| Currency Name | Sri Lanka Rupee |
| TT Sell | 1.324 |
| TT Buy | N/A |
| Currency | NOK |
| Currency Name | Norwegian Kroner |
| TT Sell | 45.37 |
| TT Buy | 41.88 |
| Currency | SAR |
| Currency Name | Saudi Arabia Riyal |
| TT Sell | 127.81 |
| TT Buy | 119.38 |
| Currency | SEK |
| Currency Name | Swedish Kroner |
| TT Sell | 43.85 |
| TT Buy | 40.48 |
| Currency | THB |
| Currency Name | Thai Baht |
| TT Sell | 12.772 |
| TT Buy | 11.789 |
| Currency | ZAR |
| Currency Name | South African Rand |
| TT Sell | 27.07 |
| TT Buy | 24.98 |
Gold Price (0.10 troy oz)
Last updated on: 04-10-2022

| Currency | Currency Name | TT Sell | TT Buy |
| --- | --- | --- | --- |
| GLD | Gold | 804.9652 | 773.398 |
Last updated on: 04-10-2022

| | |
| --- | --- |
| Currency | GLD |
| Currency Name | Gold |
| TT Sell | 804.9652 |
| TT Buy | 773.398 |
FX related services and opportunities
Whether you are looking for FX related services or opportunities, we got you covered.
Expanding your wealth by investing in foreign investments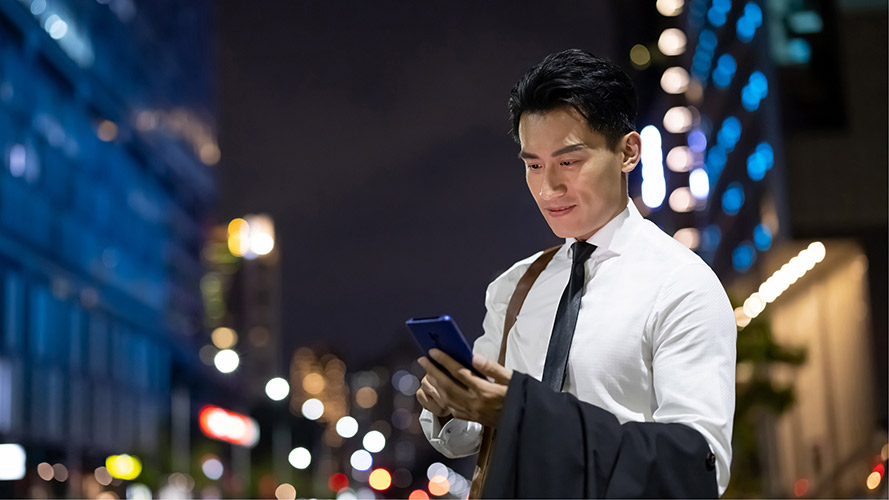 Move money globally via telegraphic transfer and enjoy exclusive HSBC's Best Online FX rates via HSBC Malaysia Online & Mobile Banking.
Promotion starts from 01 October 2022 - 31 December 2022.
Refer here for latest FX board rate.
For selected customer only.
Terms and conditions apply1.
Most updated FX Insights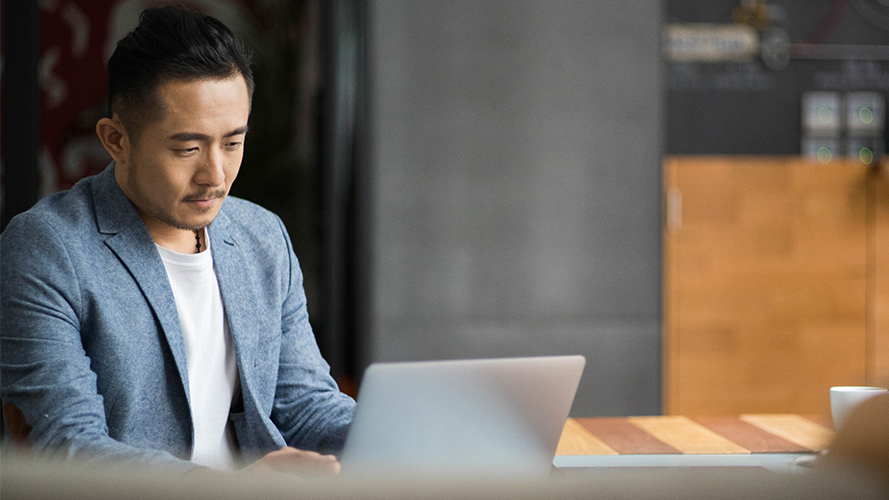 Daily FX Focus
Your daily dose of FX updates, where we give you the latest major currency directions
Access HSBC Foreign Exchange services now
Or
Make your FX transactions anytime and anywhere with the HSBC Malaysia app
Not yet registered for online banking?
You can do it safely and securely through the HSBC Malaysia app.
Just download the app, open it and accept the T&Cs. After that, tap 'Not registered for online banking' and the app will guide you through the rest. You'll have the option to register using your debit card PIN, credit card PIN or phone banking pin, or your credit card number, date of birth and mobile number. Then set your 6-digit PIN and your Mobile Secure Key will be activated. You'll receive an SMS confirmation once you're finished.
Need help? Check out our step by step guide.
Note:
Apple, the Apple logo, iPhone and Touch ID are trademarks of Apple Inc, registered in the US and other countries/regions. App Store is a service mark of Apple Inc.
Google Play is a trademark of Google Inc. Android is a trademark of Google Inc.
Risk Disclosure:
Please note that the rates are indicative only and do not constitute an offer or invitation to buy or sell the respective currencies. No liability is accepted whatsoever for any direct or consequential loss arising from the use of this information. The actual exchange rates for currency exchange transactions will be determined by the Bank at the time such transactions are effected.
HSBC Bank Malaysia Berhad 198401015221 (127776-V).
1HSBC's Best Online FX rates Promotion ("Promotion") Terms and Conditions apply. Promotion Period from 01 October 2022 to 31 December 2022. HSBC Best Online FX rates refers to the best exchange rates offered by HSBC via HSBC Malaysia Online and Mobile Banking during this Promotion Period against HSBC's past historical rates. This promotion is for selected customers only. Applicable for FX conversion between banking accounts and telegraphic transfers only. Not applicable for Global Transfers. For telegraphic transfer, 24/7 conversion is applicable for Foreign Currency to Foreign Currency conversion. Telegraphic Transfer involving Malaysia Ringgit conversion is available on business days only. If you perform any telegraphic transfer involving Ringgit Malaysia on non-business day, the actual amount to be debited will be based on the next business day's exchange rate.