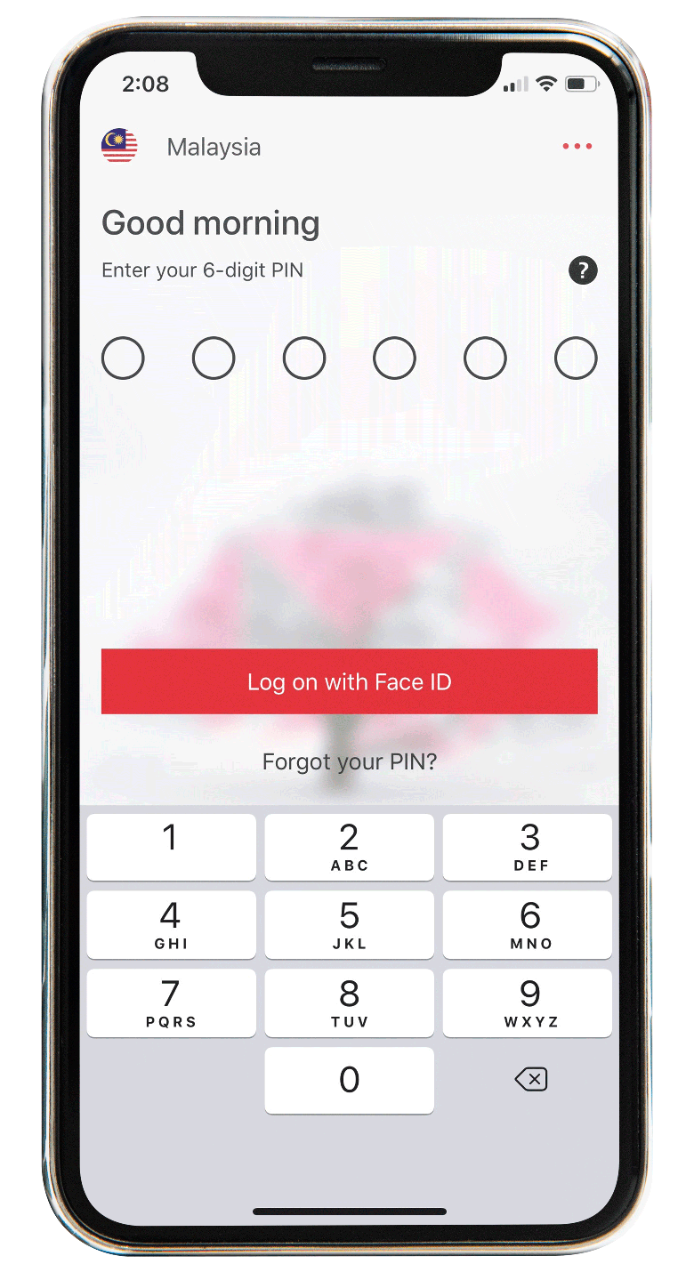 Biometric authentication & 6-Digit PIN
Introducing a faster, simpler way to log on to the new HSBC Malaysia Mobile Banking App. You can authenticate your identity and access your mobile banking in mere seconds – all with a simple look, Face ID* or through fingerprint authentication with iOS Touch ID* and Android Fingerprint ID*.
Don't have online banking ? You need to register for online banking before you can use the mobile banking app.

Key features
Faster access

Log on faster with 6- Digit PIN or biometrics

Hassle-free log on

No need to remember passwords

Just as secure

HSBC will never compromise on your security
How to set up
Set up a one time 6-digit PIN
Activate biometrics
Important: Do ensure the settings for Face ID, Touch / Fingerprint ID is enabled under your mobile phone settings. Check 'Settings'.

How to manage devices and security
Manage devices
Allows you to remove the device that you have set up previously.
Manage security
Allows you to change your 6-Digit PIN or enable biometrics*.
How do I manage security?
Frequently asked questions
Is biometrics authentication available for both HSBC Mobile Banking and HSBC Malaysia Mobile Banking app?
What type of biometrics authentication is available for HSBC Malaysia Mobile Banking app?
Is Touch/Fingerprint ID/Face ID safe?
How can I enable or disable my Touch/Fingerprint ID/Face ID for the HSBC Malaysia Mobile Banking app?
What happens if I change my Touch/Fingerprint ID/Face ID settings?